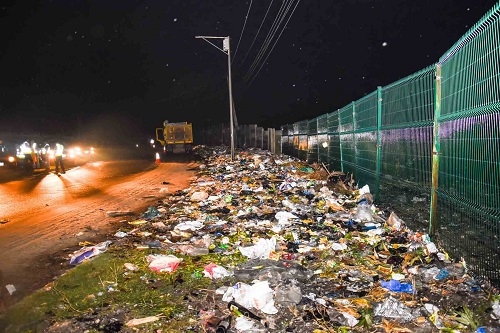 Following the soft launch of the Cleaner Lagos Initiative (CLI) last weekend, sanitation crews have been spotted around the city cleaning illegal dumpsites in public areas. The CLI was developed by the Lagos State Ministry of the Environment to help keep the city clean, attractive and improve the overall environmental conditions.
The initial phase of the CLI will involve the deployment of manpower and vehicles targeted specifically to clean up areas with heavy dumping. The exercise is expected to last 60 days with day and night operations daily.
Below are some of the pictures of the cleanup exercise:
Before the clean up exercise at Oniru Beachfront, near Oba Oniru Road, Victoria Island, Lagos.